Litera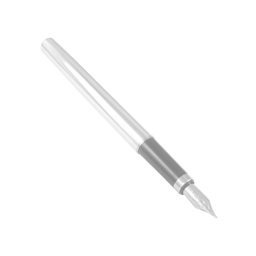 A professional writing agency
Written well, your documents can be a lasting credit to you.
Let us ensure that what they say and the impression they create are just right – perfectly fitting for both you and your audience.
Contact us today at enquiries@litera.com.au.
We've gathered plenty of experience in management and consulting roles around the world in non-English- and English-speaking countries.
Our rich background helps us quickly understand what is unique about you and your needs.
You may want a last-minute proofread before going to press, need a complex proposal built from scratch, or something quite different.
Discover the extensive writing services we offer.
Are you wondering where to start, or simply curious about what working with us will be like?
Let us explain how to reach your goals with minimal fuss.
How can we help?
From first research right through to final publication, Litera can help you at every stage. You may want us to manage the whole process or just a single part of it. We're happy to accommodate your particular needs.
Research
You know what you want to do, but you need to build a case for it.
Our research involves the active gathering of information from the Internet, archives, libraries, databases, official records, or company documents. We can run workshops with company staff or other groups, and conduct individual interviews to elicit new information.
In our first discussions we'll set the scope: how much detail do you require, and how wide-ranging is the research to be? We make these decisions together, weighing your needs against the time available.
Planning and outlining
You have a general idea of the document you want, but need help to plan its parts.
The larger the document, the better it is to invest time in planning. Document planning and outlining can be as simple as accepting a standard set of headings (scientific papers, for example) but may include preliminary research to choose the important points to cover and the steps of the argument or story being developed. For a longer document, decisions could be made about chapter titles and inclusions (tables and illustrations, for example).
We may be able to decide on an outline over the phone, or after some basic data-gathering.
Writing
You need written text, and may have supporting material for it.
Writing is the art of turning a body of background material into a coherent narrative. Our sources can be spreadsheets, workshop output, family tree data, diaries, manuscripts in draft, other documents, notebooks, web data, official records, previous editions with markups, or just a brief about what you need.
Send us the source material or provide access to it. We'll ask you some essential questions about audience, document length, and so on, then settle down at the keyboard. We'll return the written document to you in any file format you specify.
General editing
You have a rough draft that needs shaping.
General editing is much like the work of an editor at a publishing house. We can advise on the suitability of a document for its intended audience, identify irrelevant passages, misplaced information, and, for fiction, continuity errors and character inconsistencies.
Send us Microsoft Word, OpenOffice or LibreOffice files, PDFs or hard copy. We can work directly on the draft or produce a point-by-point list of suggested changes.
Copy-editing
You have written a document that now needs to be polished.
Copy-editing is sometimes confused with proofreading, but they're different. Copy-editing is concerned primarily with the wording of a document. We check that it is clear and accurate, that it does not expose you to legal liabilities, that the length, style and structure of the document are right for its purpose.
Send us Microsoft Word, OpenOffice or LibreOffice files. If you're confident in our judgement – and many clients are – we'll address all the points we discover and return the edited document to you in the format you specify.
Layout and design
You have a flawless text, and now want to focus on presentation.
Layout and design transforms a final text into an impressive document. It covers the selection of a consistent set of styles for body text and headings, page layout, incorporation of logos, graphic elements, book design (covers, spine and interior), supply of images, or conformation to house style.
Send us your word-processing files and if appropriate we can return them with our changes recorded and showing. We can also create PDF or e-book (Mobi or ePub) formats. It is more probable, however, that we'll start by discussing your requirements and planning from there.
Proofreading
You have a properly formatted document and need a final check before going to press.
Proofreading is the final check for typographical and layout errors before publishing, releasing, printing or submitting a document. Before proofreading, the wording will be deemed final and correct, and the document will be laid out properly. At this point you may want someone to run an independent eye over it.
Send us Microsoft Word, OpenOffice or LibreOffice files, PDFs or hard copy. We return word-processing files with our changes recorded and showing, or hard copy and PDF output marked up in red ink. Alternatively, if you operate strict version control or simply want to make all changes yourself we can supply you with an itemised list of corrections.
Publishing
You have a document ready to publish and want someone to simplify publishing for you.
After proofreading and any final adjustments, your document is ready for release. You may choose to have it printed, posted to a website, distributed to the media, or published in hard copy or electronic form.
Send us your word-processing or PDF files and we can publish your book worldwide through Amazon. Send us your word-processing, PDF, Mobi or ePub files and we can publish your e-book worldwide through Amazon, iTunes, Sony, Nook and Kobo marketplaces.
Working with us
We aim to make working with us as easy as possible. Once we know what result you want, we can assemble the necessary skills to achieve it, and mix them seamlessly for you.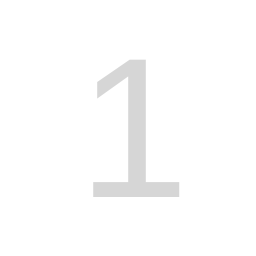 Let's make contact
If you need fast and inexpensive editorial commentary on your document, our innovative Same-Day Editor may get you started right away.
Otherwise, we should start with a discussion of your needs, so email or call us and let's talk. Together we can decide where to start, and to what stage you'd like us to take your document.
If you'd like to clarify your requirements first, look through the services we offer.
If you're in Sydney and you'd prefer to do this around a table, we're happy to meet at your offices or a local café.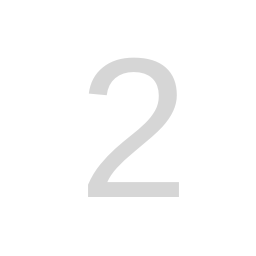 Discuss the work
For editing work, we'll ask you to email us your draft (or just a sample) so that we can assess how much work is required. We ask this because some drafts are much easier to edit than others.
We understand that some jobs must be done overnight, so be sure to let us know your deadline.
We can then email you a written quotation or just tell you over the phone.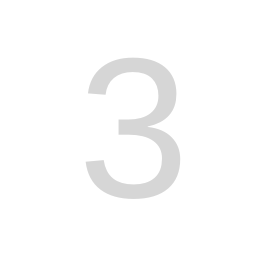 Get it done
Once you've given us the go-ahead, we'll get to work.
It can help us to have a telephone contact for any questions that may crop up. We like to resolve them as fast as we can.
For larger jobs, you may want to see work in progress. We'll happily email you a draft at the end of each day, if required.
Sometimes we may need to meet at your premises for internal research and preparatory work.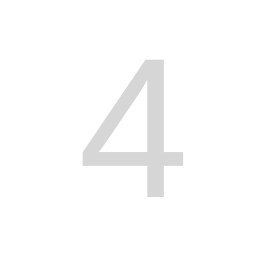 Delivered!
Once we've finished, we'll email your document back to you for review.
Once approved, we can then email you an invoice in PayPal or standard PDF format. You never need to leave your desk; everything can be done online.
For jobs that span weeks we may ask for progress payments, and for new overseas clients we may require partial payment in advance.
We look forward to hearing from you.
Projects we manage
Over the years, we've worked on projects of many kinds. Hover your mouse over each item to see a brief explanation.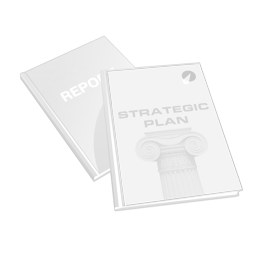 Commercial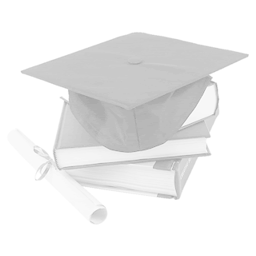 Academic
Tasks we undertake
Fine writing depends on adequate preparation, and deserves good presentation. Hover your mouse over each item to see a brief explanation.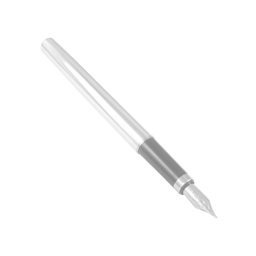 While writing
Skills we bring
Care. Versatility. Experience. What does it all mean? Just that when it comes to your documents we're conscientious, adaptable, and mature. We're on your side and we want you to look good. We consider ourselves part of the team, in which you always have the final say.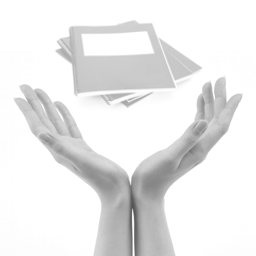 Care
Words are the heart of what we do.
We love them, and we take them rather seriously, whether they be in a one-page cover letter, your next book, a company prospectus, or a 250-page doctoral thesis.
Words do not exist in a vacuum, however; they require careful preparation and they improve with proper presentation. We think these aspects are just as important as the written word, and we'll work with you to make sure they're done well.
Though we've won international prizes for commercial and academic writing, our clients' word-of-mouth recommendations are what we value most.
Some of our clients have been with us for over a decade, having trusted us with dozens of their writing projects.
We'd love to discuss yours.
Contact us today at enquiries@litera.com.au.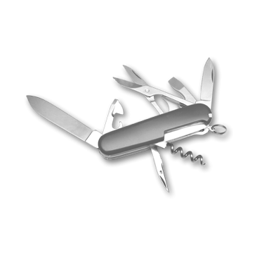 Versatility
Individuals; corporations in ICT, aerospace, food & beverages, forestry, petrochemicals and construction; universities and academic consortia – they've all chosen to work with us.
Companies large and small have sought us for strategic planning; universities for reports and grant proposals. We've written on interactive art, Internet research, Celtic design, robotics, Japanese culture, archaeology, Alzheimer's disease and Australian history.
To cover such variety we must learn each client's business quickly, and we do.
You may have large complex documents. We can organise them with custom style sheets, or prepare them for web, print, or e-book publication. We'll design artful covers, appropriate typography and consistent styling.
And if you aspire to having your work published worldwide through Amazon and other retailers, we do that, too.
From research to publication, all under one roof.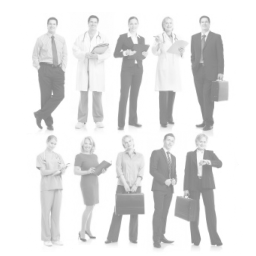 Experience
Rich experience is what supports our versatility. Look at what we can bring to your work: decades of commercial and academic writing, fifteen years of literary writing, degrees in fine arts, the humanities and engineering, and a postdoctoral research background.
You know how important it is that your audience is appropriately addressed, and so do we. We've tailored material to company directors, factory workers, academic review councils, not-for-profit boards, conference delegates, the public, and people for whom English is not their first language.
What variant of English do you need? Our years in the USA, the UK, Australia, New Zealand and South Africa, and working all over Asia and Europe, have given us first-hand knowledge of how English usage can vary.
Along the way, we've held down international consulting and senior marketing roles – we understand strategy and the corporate world.
You can trust us to bring maturity and perspective to your projects.
Contact us
We're interested in discussing new writing projects and we're happy to offer advice if that is all you need.
Contact us today.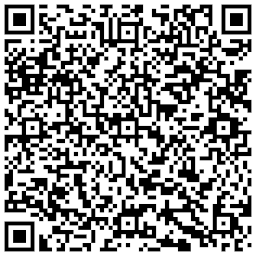 Litera Pty Ltd
P O Box 263
Kensington NSW 1465
Australia
Litera privacy policy
This is very simple.
Since we never need your personal information, we don't ask for it. Consequently, we cannot store it or pass it to others.
All we ever need from you is an email address and, sometimes, a transaction number to cross-reference a payment.
Our secure payment gateway is operated by PayPal, so we never see your bank or credit card details.
We don't install cookies on your computer and we have removed all third-party analytics on this site.